Greetings players! You nominated them, now it's everyone's chance to vote to see who will take home the gold.
Just go to Community > Polls to cast your vote!
https://alliancesatwar.com/poll/54/AatWards_Age_100
Best Tribe Name (1)

I Need Heal (#11)
-f*** heals mana cost

Raiding gives me no gold? Wtf (#11)
-Can relate.

LOVE-LETTER-FOR-YOU.TXT.vbs (#21)
-Love letter!

LIVIN LA VIDA loca (#24)
-Cool nick

Multis (#25)
- I also hate multis

Full (#40)
I just love this Dutch Mexican



Best Tribe Name (2)

Master of Eludes! (#11)
-yet another great tribe name and he really lives up to the name.

Smokey Robinson (#19)
-Smokey Robinson is a classy Professional American Songwriter.

Hips Don't Lie (#24)
-Very innovative!
-Lol

WHATEVER doesn't kill me... (#24)
-Lol
-Whatever!
-I like it

Death Row (#40)
-!

Sir William Wallace (#40)
-!



Best Banner


Original Sin (#11)


-it was funny and Gilgatn did em all
-We've seen all the other alliance banners before... yawn
[empty alliance] (#19)
-Carried out wars well which is in line with the banner. "professionals" We didn't cry about being hit into by outside war targets like some people we know.
Double Rainbow Inc (#24)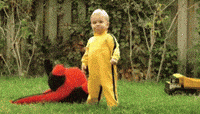 -Funniest, always changing and keeping theme
-Always have great banners
- Always best
CD (#40)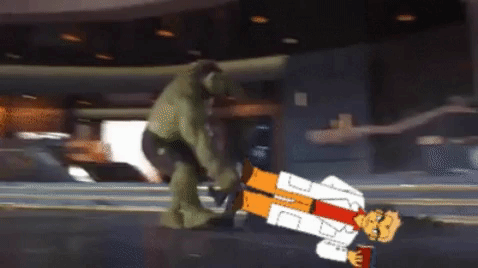 -Hulk
Slackerville!!!! (#125)


-Cool banner



Most Evul Alliance

Original Sin (#11)
-cause Gilgatn likes it
-The alliance started out with removing threats early in the game and did so up and till mid age.
-Sooo evil
-Bullies everyone first week

[empty alliance] (#19)
-They eats players hearts
-Started losing 3 wars came back and won 10

Double Rainbow Inc (#24)
-Evil as temples

CD (#40)
-Many Wars
-Done well with targeting bigger alliances, had lots of good wars



Best Alliance Theme

Original Sin (#11)
-lettin off steam
-Something new & likes this theme
-Yet again, the other themes has been seen before (except 19 tho) but still 11 is best imo
-Orkfia frustrations was great


[empty alliance] (#19)
-Unique



Best Novice

I Need Heal (#11)
-he is commin along good

Lack of incompetence (#11)
-He is a rookie and deserves it

Jake (#29)
-Small alliance and managed to stay "hidden" late in the age.



Most Effective Team Leader

Lack of incompetence (#11)
-right dem good

Alexander Fleming (#19)
-Came back from the dead
-Alli started out slow and not noticable, but late age. Seems as if they woke up.
-Re-formed a new alliance and coordinated KTS via, multiple means of contact (phone,text,discord,email,etc.)
-Took a bunch of players who hadn't mostly played together

I was alive!! (#24)
-Lepel

Full (#40)
-Full always good
-I just love this Dutch Mexican



Best War

Original Sin (#11) vs [empty alliance] (#19)
-first 2 werent a contest
-Took down the wolf

Original Sin (#11) vs CD (#40)
-Good kills both sides
-#40 really jumped #11 at a perfect time, securing a perfect war.

[empty alliance] (#19) vs CD (#40)
-Good wars

[empty alliance] (#19) vs Tridactyloidea (#666)
-Grasshopper!!!

Double Rainbow Inc (#24) vs CD (#40)
-Awesome war!



Funniest Forum Poster

Bongo
-Don't blame him for coop!

Fisk
-Smart guy
-Funneh

Gits
-I think im funny no?

Rudy
-Loves acting like a class clown

Sanzo
-Just love him,

Scarlet
-He wants more PewPew and less QQ



Most Active in Community

Bulby
-Dude plays 20 hrs a day

Fisk
-Always there



Most Helpful Poster

orkfan
-full give u a tip oke !!!!! next time beter release afther tick then u maby stay alive OKE U GOT IT?

Sanzo
-Love him. Always helpful



Best Debater

Fisk
-Walnut

Gits
-Just think he is tbh
-In the last several posts from this guy, he has been alot more positive / constructive. Than in his previous post, some ppl could learn from this.
-Puts people in their place (appropriately) on the forums when people cry and complain.

Rudy
-Baby dont shut the **** up

Tommies
-Good poonts when he talks



Best AatWard Campaign

For this category, two players were nominated, but four others submitted a lot of nominations for themselves and their alliance. How many? Just check the number in parenthesis! That's quite a bit of campaigning to me, and should be recognized!

Fisk (16)
- No idea but yeah

Gilgatn (7)

Gits (6)

h3 (6)

Smokey (5)

Rudy (0)
-He wants all the awards, even your soul
P.S. A few (maybe 2 or 3) nominations were not tallied due to not having an adequate reason or not fitting in the right category.